CONCEPT, GRAPHIC DESIGN, ART DIRECTION
Fixer's Manifesto Illustrated
Bringing the manifesto to life with Animade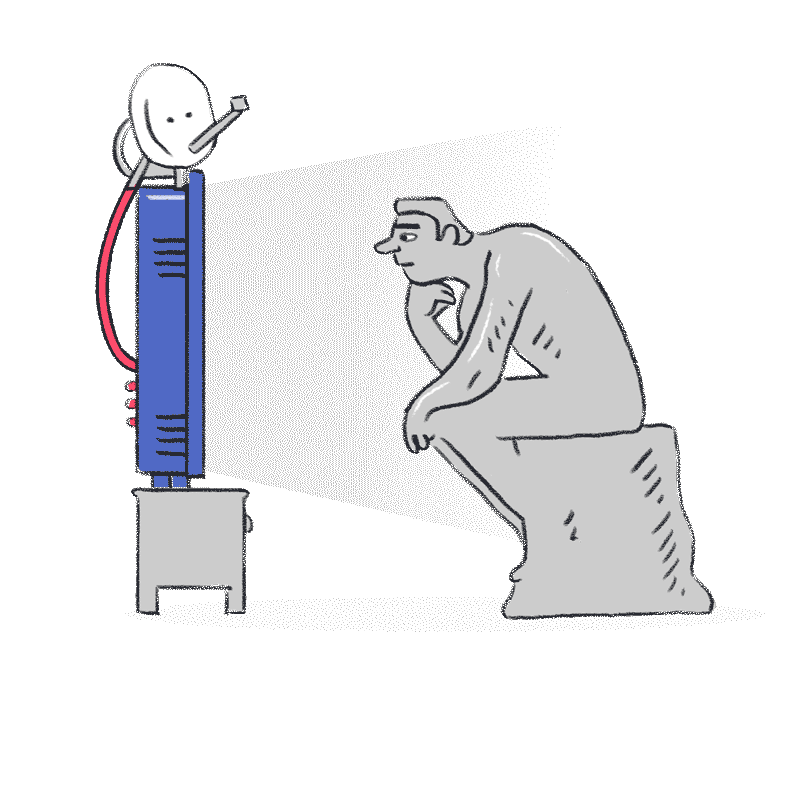 With the aim of highlighting its key points in a playful and inspiring way, Sugru partnered with Animade to transform the one-page manifesto into 11 loop animations and an illustrated poster. I led the whole project, redesigning the manifesto first and then coordinating with Animade's team to bring it to life.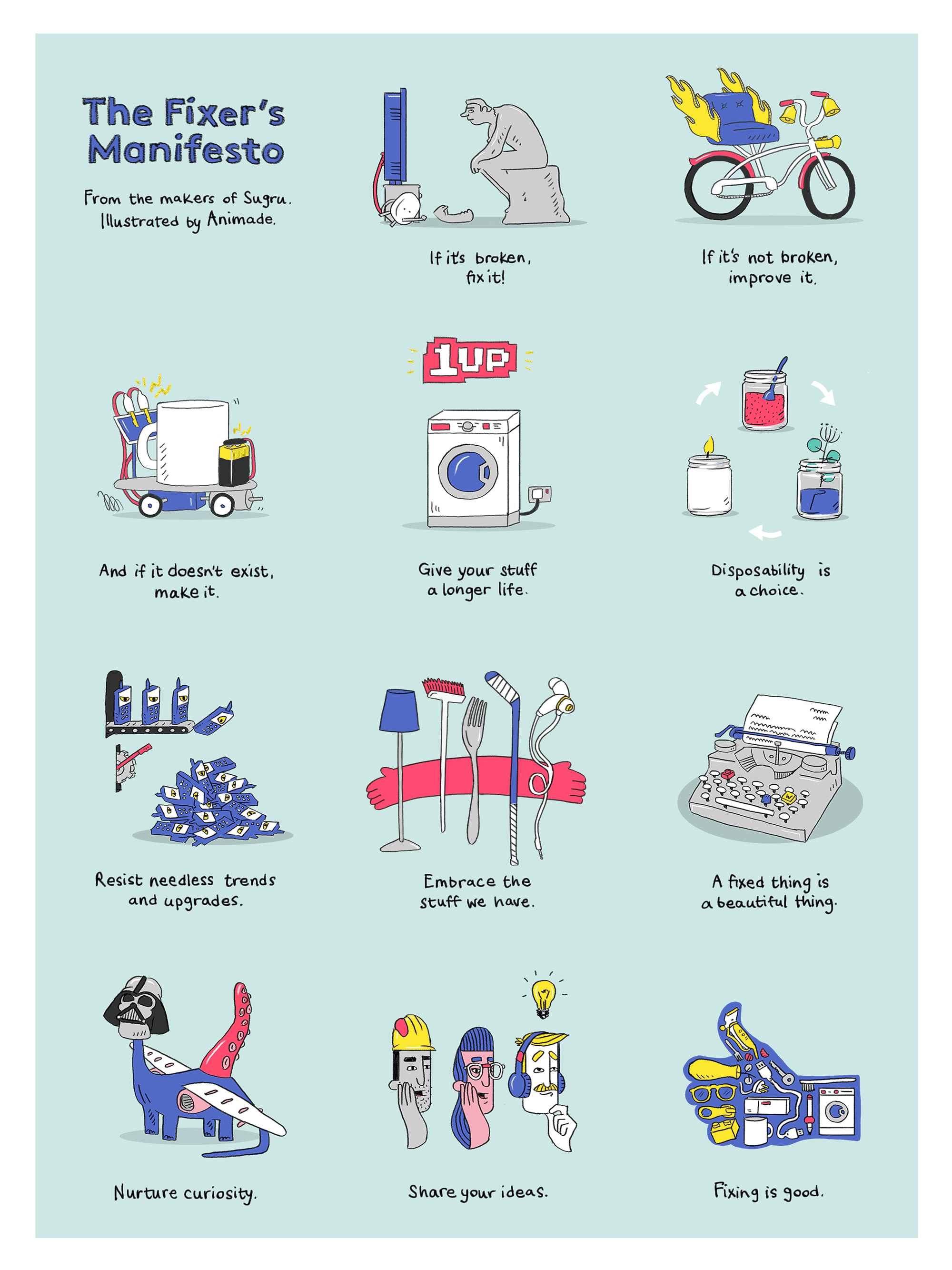 The partnership with Animade attracted some press coverage and the Manifesto got featured on It's Nice That and Aiga's Eye on Design amongst others. Animade featured the case study on their website, too.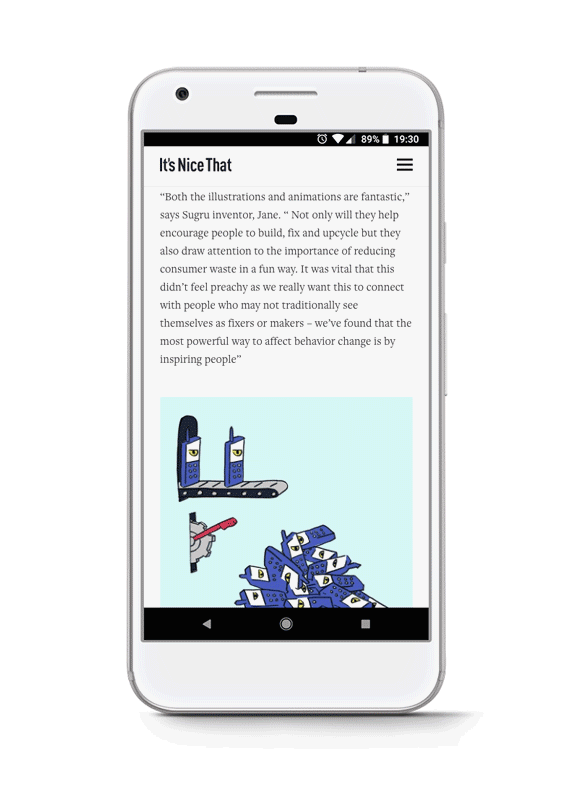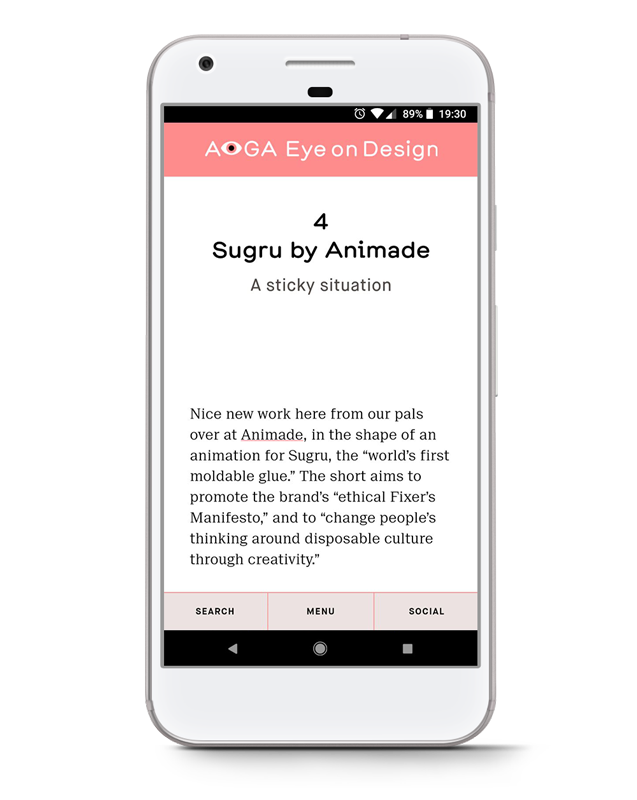 All animated loops live on the website, where you can also download the manifesto in all its versions.